Famous Winston Churchill Quotations
He Was One Of The Greatest Leaders Ever And An Inspiration For Millions – Here Are 5 Famous Winston Churchill Quotations
Attitude is a little thing that makes a big difference.

Winston Churchill

The first quote is all about Attitude.

Attitude is the difference between winners and losers, happy and sad and success and failure.

You are a man or woman of steely resilience by choice, not by design…though in Mr Churchill's case it  necessity.

Success is not final, failure is not fatal: it is the courage to continue that counts.

Winston Churchill

The second quote explains that actually any success is only short lived and is all part of a journey which never ends, that failure will not kill you or prevent future success and that it is having the guts to carry on regardless which really matters.
If you're going through hell, keep going.

Winston Churchill

Again in my third quote there is a massive recognition that life is journey and that we must transition through it at all times, and if things are tough…keep going they WILL get better.
Never, never, never give up.

Winston Churchill

Of all the quotes I have included, this captures the measure of this amazing man. He never, never, never did give up and it made all the difference to the Allies in defeating Hitler , and everything that he stood for in WWII.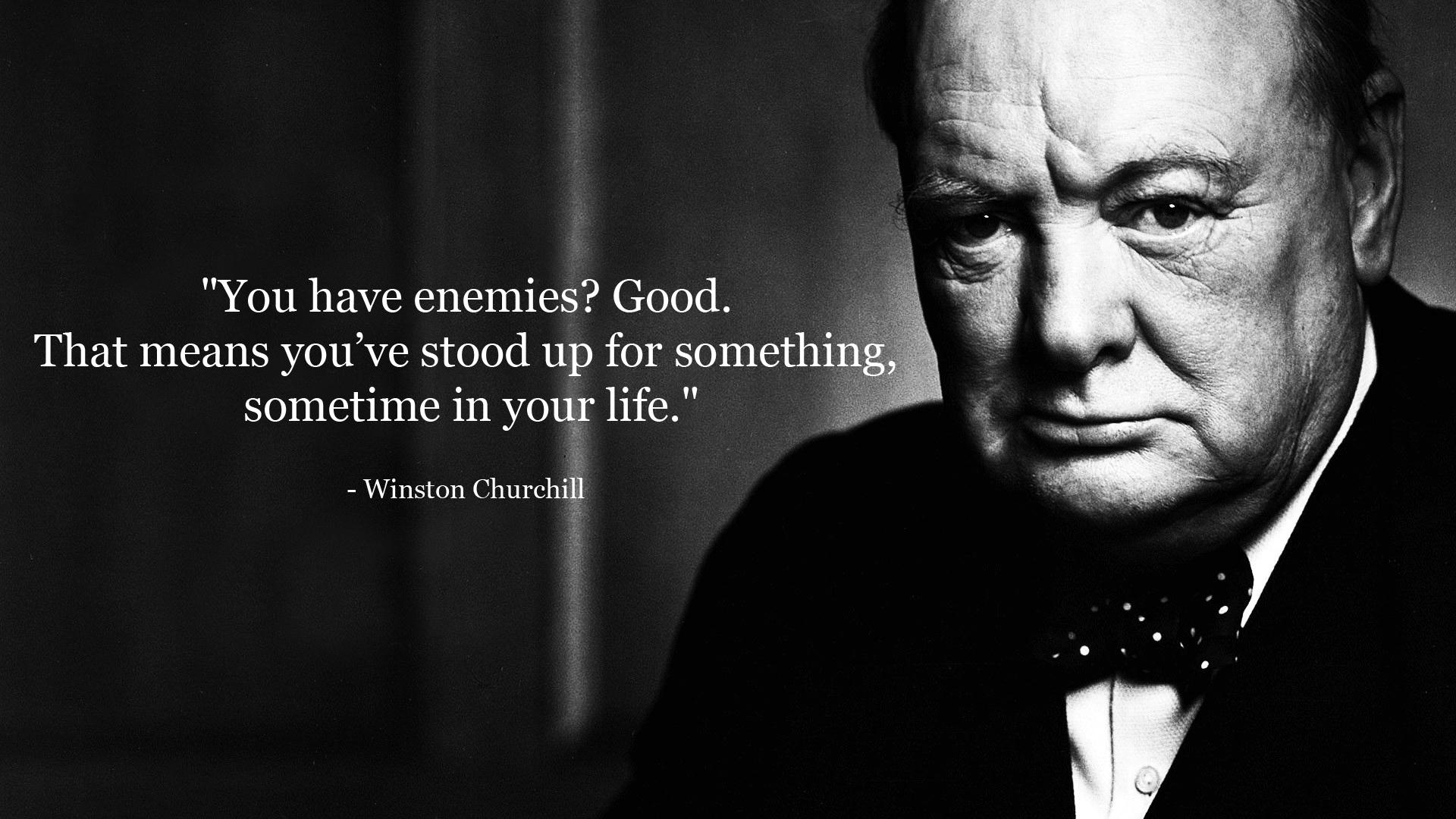 You have enemies? Good. That means you've stood up for something, sometime in your life.

Winston Churchill

My fifth quote is about being true to yourself even it means that cause unrest, or it may not make you popular with others.Winston Churchill was a Politician so must have been familiar with gain enemies whilst defending his beliefs.
Want more inspiration keep you transitioning through to success? Check out the Inner Circle.